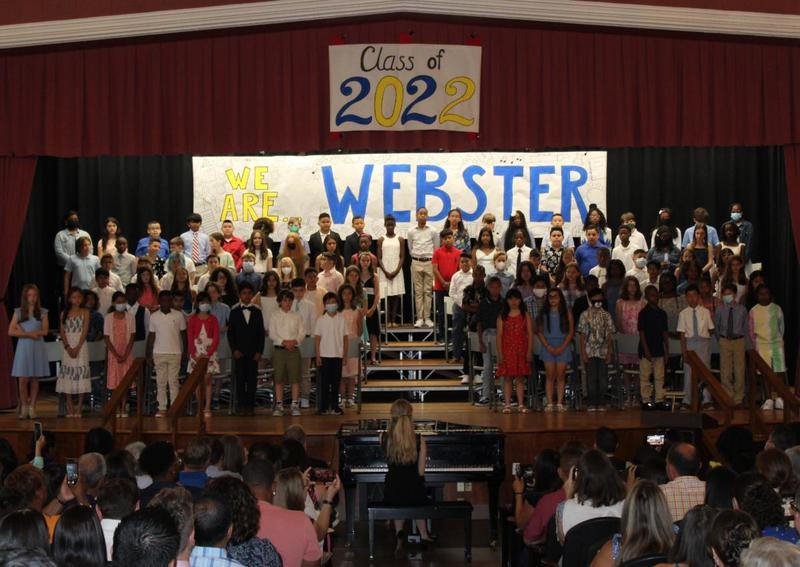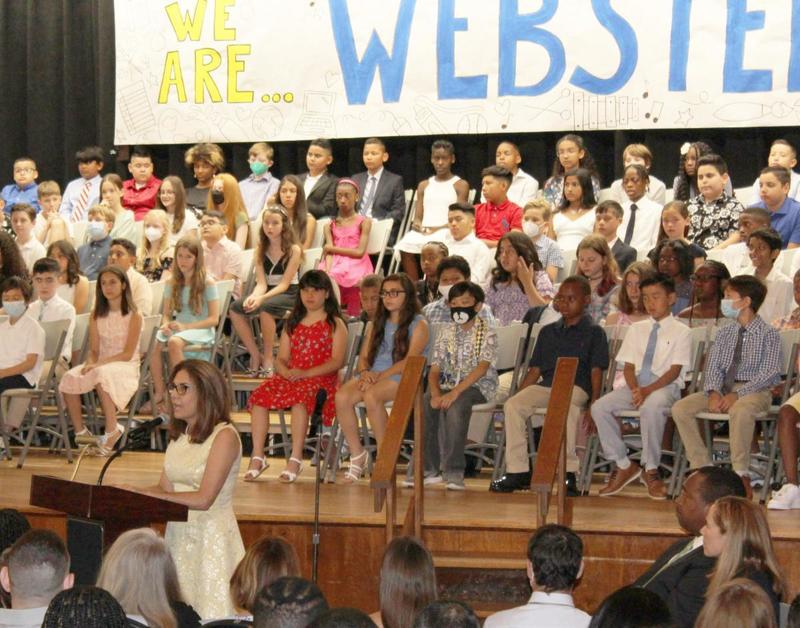 Daniel Webster Elementary School was proud to recognize 97 fifth-grade students at its Moving-Up Ceremony June 21.
Many of these students spent the past six years learning and growing together – and they maintained enthusiasm for their education even during distance learning and hybrid instruction required by the COVID pandemic. Students were recognized for their perseverance, achievements, talents, and growth, and truly represent the spirit of the Webster Way, Wonderful Amazing You!
Students performed three choral selections led by vocal music teacher Heidi Jaye. Artwork created by fifth-graders decorated the auditorium. Graduates were presented by teachers Cynthia Boateng, Sarah Chickery, Dina Cuomo, Sandra Galano, Jim Liucci, Anne Maria, and Kerry-Ann Reeves. Principal Melissa Passarelli, in the photo at the podium, and Board of Education Vice President Adina Berrios Brooks (also a Webster parent) gave addresses.
Webster retirees also were honored for their commitment to the school and students. Warm wishes to general education teacher David Bergamini, special education teacher Andrea Finnerty, library clerk Bernadette Borea, and nurse Gail Conroy in their next chapters. After the ceremony, fifth-graders and more than 300 family members enjoyed a reception in Webster's Learning Garden.